The holidays have arrived, and we're turning our attention to guest rooms. Far from being second fiddle, the guest room is a wonderful space for creative experimentation, combining the amenities of a hotel with the intimacy and charm of a home.
We're sharing our top three tips for creating a warm, expressive, and artful space to welcome guests into – from the art and design down to the tiniest of details.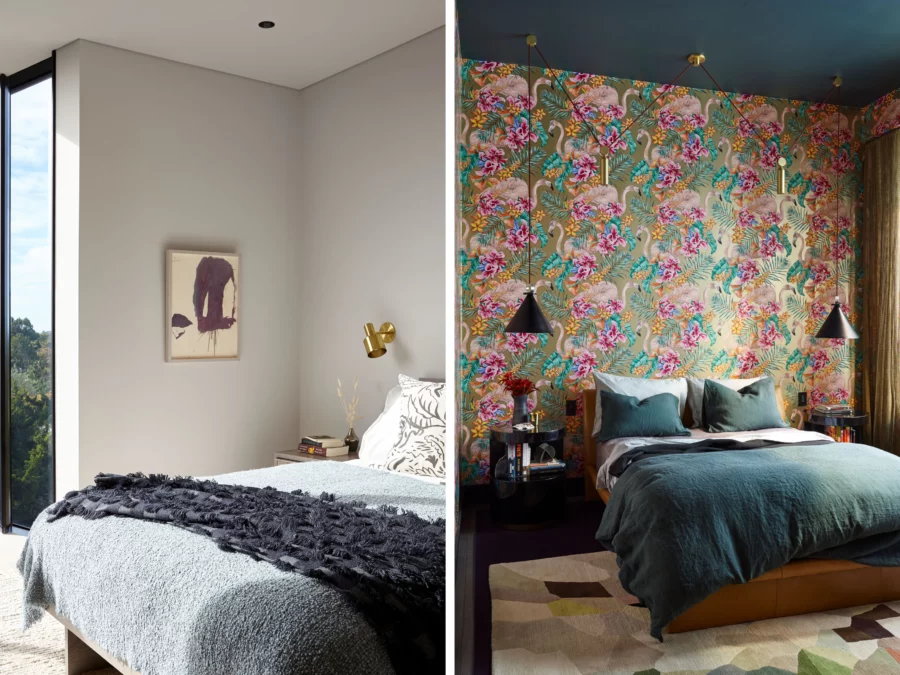 1. Express Yourself
As an occasional space, guest rooms are a moment to be adventurous and get out of your comfort zone. In love with florals but not sure you fancy them everyday? Want to introduce vibrant color to your home but afraid to commit? Minimalist with dreams of being a maximalist? Take it to the guest room!
We like to take risks with wallpaper, lighting, and rugs. These pieces can have a big impact without taking away from the comfort of the space. Beyond introducing pattern and color, wallpaper can be creatively scaled or installed in unexpected places (think: ceiling). Consider pendants suspended above nightstands instead of table lamps for added drama. Use rugs to layer tone and motif with warmth and comfort – and for bigger impact, layer multiple rugs.
And, of course, there's art – the oh-so-magical element that adds personality to any space, even when you want to keep the palette soft and neutral.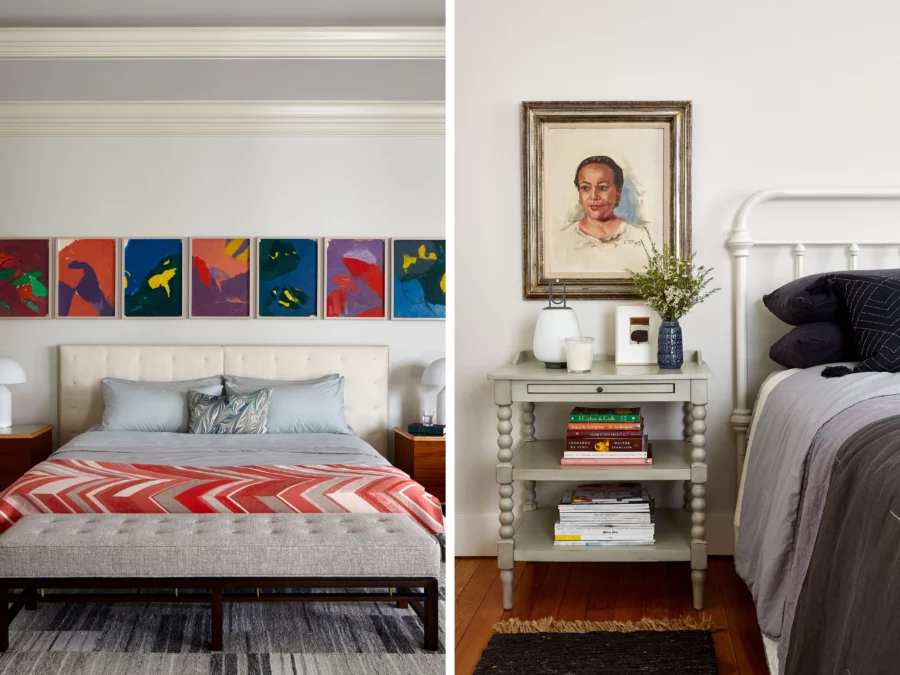 2. Artful Approaches
First, identify your goals. Whether you want to surprise your guests with a visual statement, give them a glimpse into your personal history, or simply provide a tranquil respite, the artwork selection and installation will follow.
Take our Florida Estate project. The client's impressive abstract expressionist collection is displayed throughout the home, but in the guest room we installed six paintings above the headboard for an unexpected art moment. At Elena's cottage, she takes a more personal approach by displaying her grandmother's portrait in the guest room.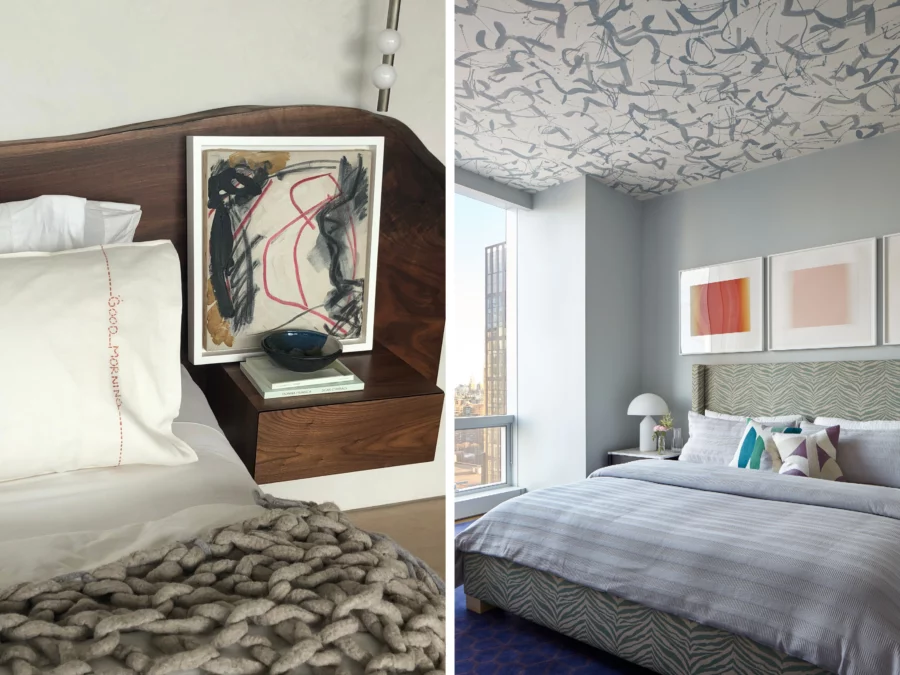 3. Details, Details, Details
The guest room is an exercise in hospitality. There are big picture necessities – a comfy bed, desk for occasional work, armchair for reading – that make or break the experience, but the details are what elevate the experience . (or" your guest's experience")
It's anticipating every need, and then asking how can this be better? The luxurious bed is essential, but it's the extra throw blanket with cozy textures, bedside carafe, and embroidered "good morning" pillows that take your guests experience from refuge to escape.
For more inspiration, view our bedroom designs, and discover unique works of art and design in our online shop. Just don't blame us when guests come calling!